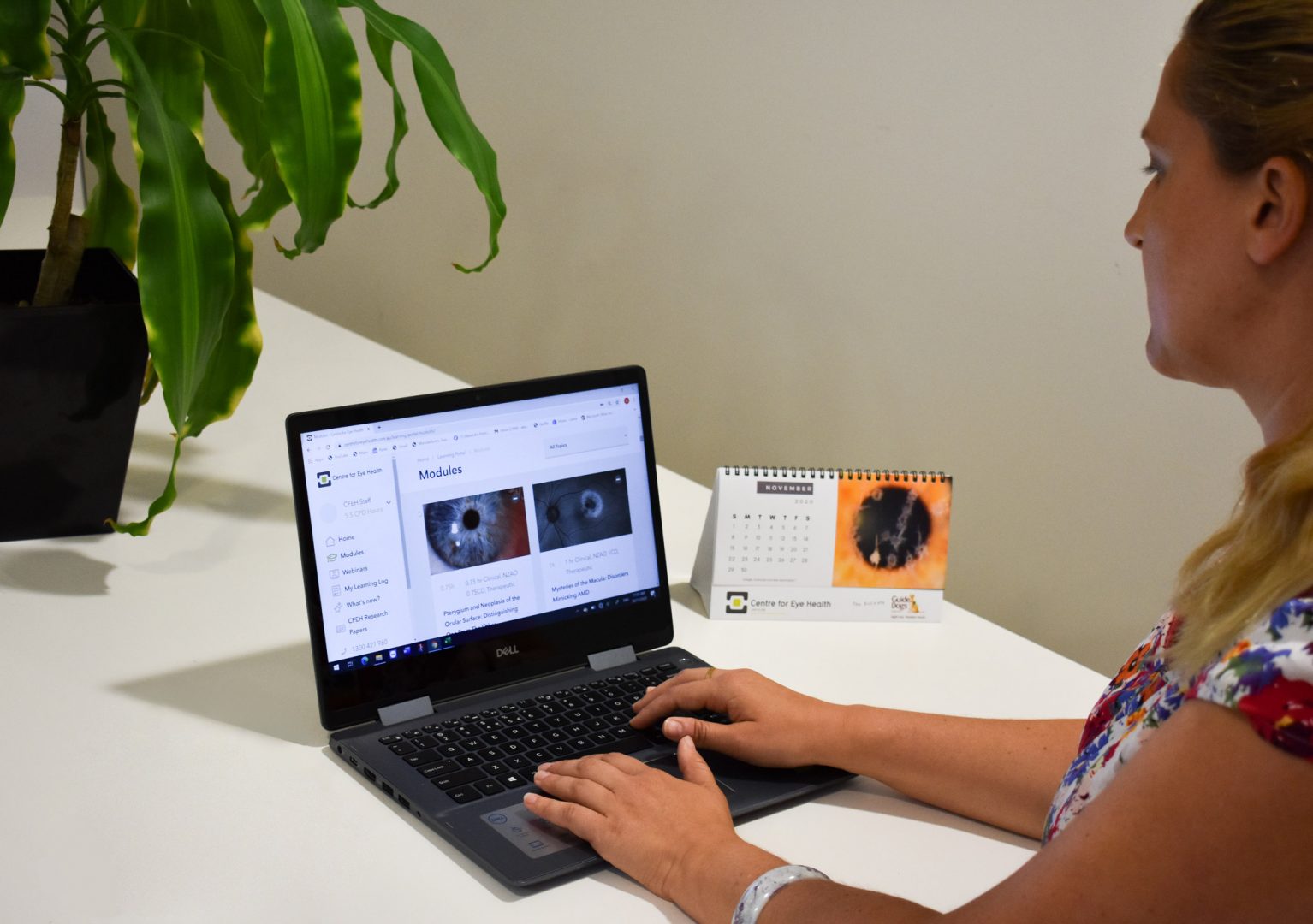 CFEH Learning Portal
The CFEH education team takes pride in delivering evidence-based, clinically relevant presentations around ocular disease diagnosis and management, including the interpretation of multimodal imaging.  Our highly experienced educators are regularly invited to present both around Australia and overseas, and are also involved in presenting undergraduate and postgraduate courses on ocular disease through the School of Optometry and Vision Science, UNSW.
This online learning portal was developed to provide continuing education for optometrists in practice.  It was designed with the new CPD requirements for Australian optometrists in mind and launched at the commencement of these new requirements in December 2020.
Access to the portal is available on a subscription basis ($149 per annum) and allows learners to attend 12 hours of live CPD in 2021 as well as a catalogue of over 36 hours of recorded lectures that are available at any time.   An extract from one of our recent lectures is available on the link below.  For any additional information, please view the links below or contact CFEH at any time on education@cfeh.com.au.
Sign Up
Login