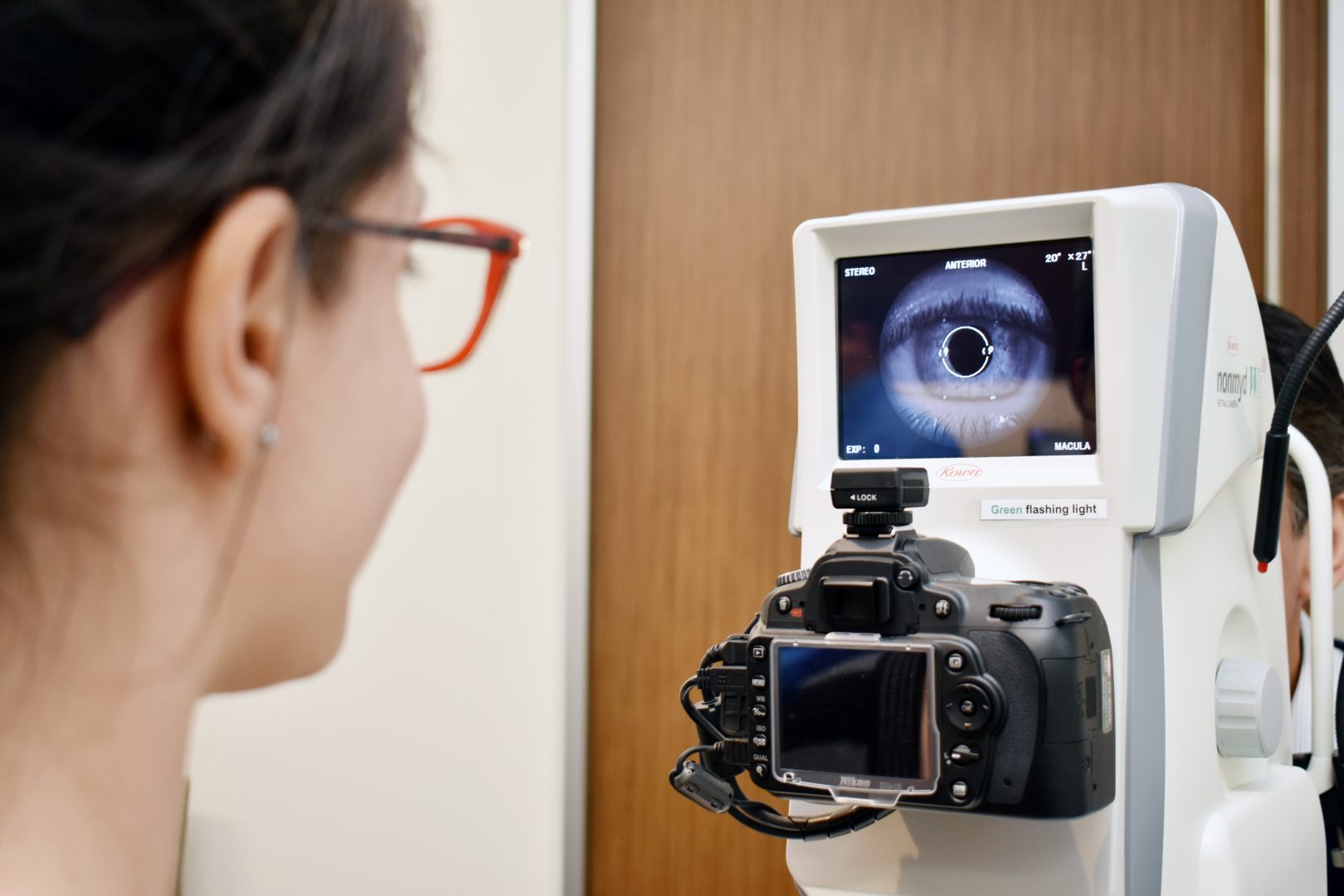 About us
Our vision is to reduce the incidence of preventable blindness in the community
Centre for Eye Health is a referral centre that offers advanced ocular imaging, diagnostic, and management services to over 13,000 patients every year across New South Wales.
We focus on accessibility and prioritise patients who may otherwise go without the treatment and care they need due to health access inequities.
No one has paid any out of pocket expenses for their appointment since we opened in 2009 thanks to the generosity of Guide Dogs NSW/ACT and their supporters.
There are three aspects to our operations:
Clinical: Our Clinic uses the latest in ocular imaging technology, and works closely with community optometrists to assess, diagnose, and treat our patients.
As well as our general referral clinic, we run specialised clinics for glaucoma, retinal disease, and low vision. We deliver these services in collaboration with Prince of Wales Hospital, Westmead Hospital, UNSW, and Guide Dogs NSW/ACT.
Research: Our Research team works collaboratively with our clinicians to utilise our patient database to develop and refine strategies for the early detection, monitoring, and management of eye disease.
Our research findings have been published in international journals and presented at prestigious international conferences including the American Academy of Optometry, and The Association for Research and Vision in Ophthlamology.
Educational: Our Education team delivers both undergraduate and postgraduate education through the School of Optometry and Vision Science at UNSW. They also create and deliver advanced educational resources for practicing optometrists including an interactive clinical diagnostic tool, the ATLAS, bespoke lectures and presentations for industry stakeholders including Optometry Australia and mivision, and a highly regarded online annual CPD program which is delivered to optometrists across Australia and New Zealand every year.
Our values
Excellence
We are a premier eye centre at the forefront of best practice patient care, clinical research, and education.
Innovation
Through forward thinking and use of state-of-the-art equipment, we interpret and apply knowledge in new ways that benefits patients and the greater community through the delivery of quality eye care.
Fiscally responsible
We represent Guide Dogs NSW/ACT. Through their generous funding, we consistently refine operational processes in order to provide ultimate client care at a minimum cost to the centre, and no cost to the patient.
Respect
We celebrate diversity, value integrity, and promote transparency.
As we work in partnership with Guide Dogs NSW/ACT and UNSW to deliver our services, we also work to uphold their values in all that we do.