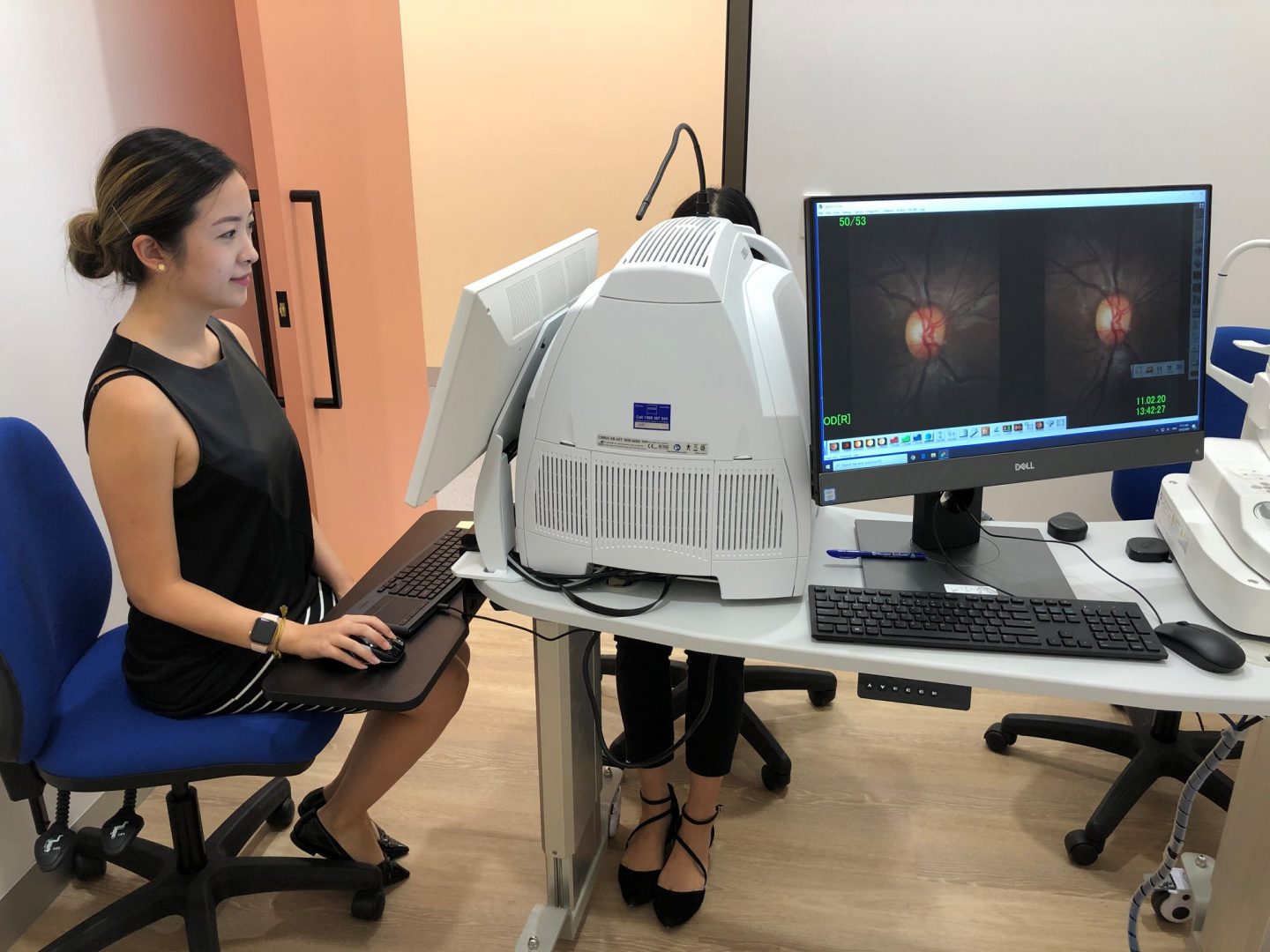 Refer a Patient
Eligible patients can be referred to CFEH for either assessment or management services.  A patient who does not meet the eligibility criteria can be referred for specific advanced imaging at selected OPSM stores around Sydney at a cost of $90 to the patient (further information below), or they can be referred to a private ophthalmologist.
Please note that the Centre does not accept urgent referrals.
What is the eligibility criteria and why does this criteria exist?
All CFEH clinical services are provided with no out of pocket expense to our patients, thanks to the support of Guide Dogs NSW/ACT.  To ensure these resources are reaching those who need them most, we have introduced some eligibility criteria.
Patients are eligible for CFEH services if they meet any one of the following criteria:
They are more than 60 years of age
They hold a concession card
They have no private health insurance
Alternatively you can download the appropriate form from the selection below and fax to (02) 8115 0799
To refer a patient to Centre for Eye Health, you must first register with the Centre. It is important we have your correct details so that we can send patient reports to you securely. To register as a referrer, please use the appropriate form below. Please review our referrer terms and conditions before registering as a referrer – available here.
From Monday 27th November 2023, patients who do not meet the referral criteria can be referred for specific imaging tests to OPSM (George St, Penrith, Liverpool and Warringah mall stores only).  The out of pocket expense to the patient is $90 ($50 for corneal topography – available only at George St and Warringah Mall).  Test results are returned to the referring practitioner who retains primary care of their patient.  For more information about this option, click here.